Welcome to the SmartCar Trader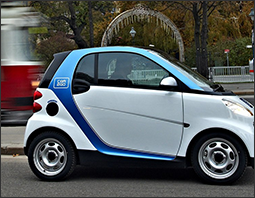 Welcome to The Smart Car Trader - Soon to be the UK's number 1 destination for buying and selling Smart Cars!
With buyers and sellers across the UK, we are sure to have the perfect Smart Car for you. We work closely with both trade and private sellers to ensure that you find only the very best Smart Cars available for sale. The Smart Car has become one of the most popular small cars on the road today thanks to their excellent fuel consumption, cheap running costs and stylish looks.
We connect buyers directly with sellers enabling you to negotiate the best deal for you. Browse our selection of Smart Cars for sale and feel free to contact sellers directly to ask any questions that you may have. Our team of smartcar fanatics are on hand if you ever need any help and don't forget to regsiter with us to get instant notifications of when the Smart you're looking for becomes available for sale and to make contact with sellers.
FEATURED CARS
This shows the newest advertised smart cars, private or trade, on the homepage. To try and find something you've seen here before, (why didn't you buy it then?!), click on the smarts for sale tab and hopefully it will still be there. When you're ready to grab a bargain and spot the perfect smartcar, don't take too long to decide, smartcars don't hang around for long!
services
In this section you will be able to do everything from insuring your smart car to finding either a local garage or mobile smart car mechanic. We have clients offering smart car paint jobs, smart car wrapping, smart car repairs, smart car transporting, smart car valuing, smart car valeting, in fact smart car everything! If there is a service you need we will point you in the right direction. If you need something and it's not listed on smartcartrader or if you have a service to offer that you think Smart car owners would benefit from, please contact us via the contact us tab at the top of the page.
CAR INSURANCE
COMING SOON
In this section we will bring you a selection of insurers who specialise in Smart Car insurance
Smart for Business
COMING SOON
In this section we will offer everything you need to benefit from using smart cars with your business..
From running a fleet of smarts to hiring just the one you will be able to find contact details of suitable suppliers here..
Smart Bespoke
COMING SOON.
Wrapping, Custom I.C.E, Engine upgrades, Interior changes and Mods..You will be able to find everything you need here to make you smart car stand out from the crowd.
With contact numbers and Links, this section will soon become the smart car modding bible.
Vehicle Servicing
COMING SOON
We all have busy lives so looking after your smart car properly can sometimes prove difficult..
In this section we will have both mobile and static Smart Car specialists that can give you're smart the attention it needs. From MOT's to servicing, wiper blade changes to full engine swaps, here you will be able to find your nearest Smart Car specialist whether you go to them or they come to you..